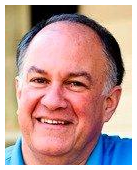 Andy Silver, owner of ResolutionExperts, provides divorce mediation and workplace conflict coaching with offices in Charlotte and the Lake Norman area.
He offers these services for:
Families

Industry

Municipalities
Andy is a miner.
In collaboration with you, he extracts objectives and identifies actions for achieving your goals. He can mine slivers of insight to help a pair in conflict reach resolution.
He can guide a work team or adversaries through a process that produces a road map to develop new attitudes and actions that are mutually acceptable. Deeply buried nuggets can be pulled to facilitate closure between emotionally distant parties.
Andy draws from natural gifts and 20 years of successful relevant experience in helping families and organizations.
In addition he has the following credentials:
Master's Degree in Conflict Resolution from Columbia College, Columbia SC. (1999)
Master Practitioner of Neuro-Linguistic Programming (NLP) – a 400-hour negotiations methodology from Spectrum Associates, Winston Salem, NC (1985-1987)
Certified Consulting Hypnotist, National Guild of Hypnosis (2009) – with 15 CEUs completed annually since 2009
Carolyn Deal's Creative Change Hypnosis Training (40 hours) – Certified Hypnotist (1999)
Certified Silva Method- Spiritual Mediator (1984)
Certified Divorce Mediator by NC Dispute Resolution Commission (2001)